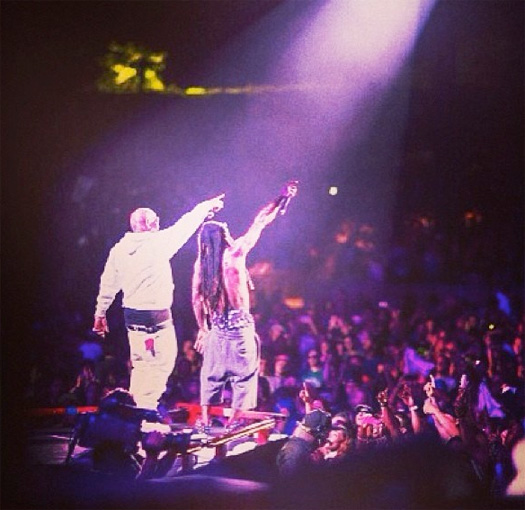 Yesterday, Birdman posted up the photo above of himself and Lil Wayne on Instagram with the following caption:
"like father like son summertime RG YMCMB"
While this is no official confirmation, it does look like Baby is hinting that him and Weezy are planning to release their Like Father, Like Son II: Tha Last MOB collaboration album in the summer.
Don't forget the #1 Stunna also mentioned in an interview back in 2012 that the follow up to their 2006 album, Like Father, Like Son, was completed! Do you think the project will drop this summer?