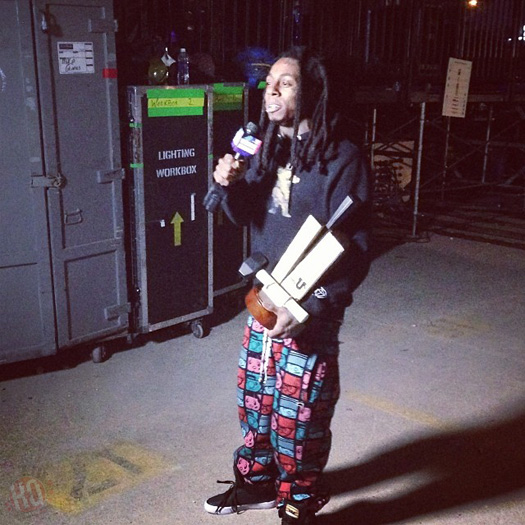 On March 13th, Lil Wayne took part in a surprise performance at the 2014 MTVU Woodie Awards, which took place at the SXSW Music Festival in Austin, Texas.
During his performance, Weezy F Baby performed his hit single "A Milli" and also rapped a freestyle for the crowd that you can check out here.
Tunechi also attended the awards show to accepted the biggest award of the night for Drake on his behalf, the "Woodie Of The Year", as he could not make it.
You can view some photos of Wayne performing and accepting the award after the jump below! The 2014 MTVU Woodie Awards will air on television tomorrow (March 16th) at 8PM EST!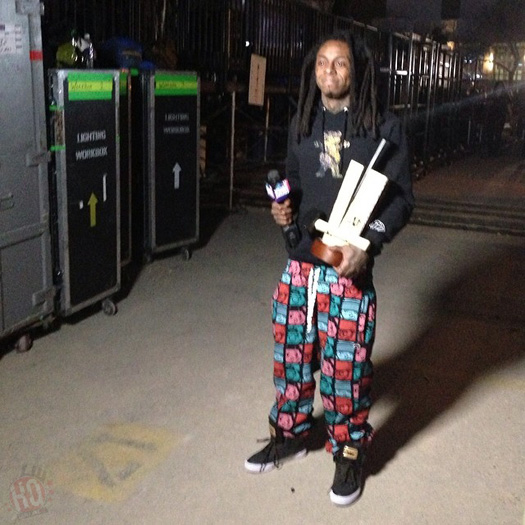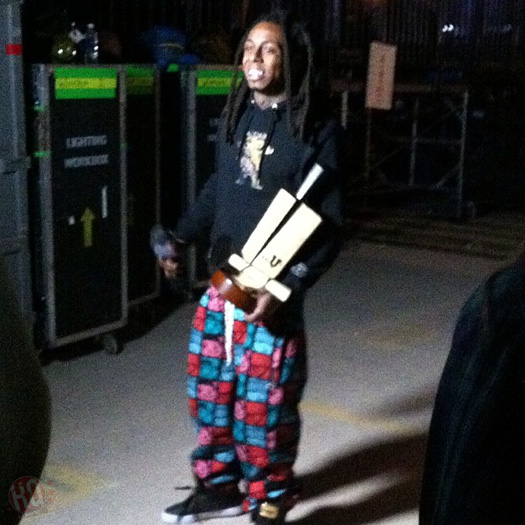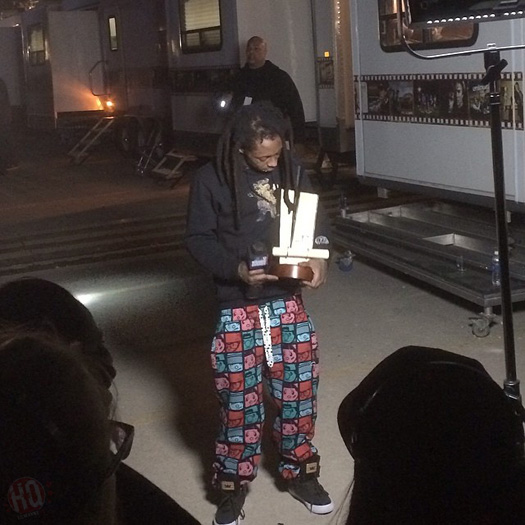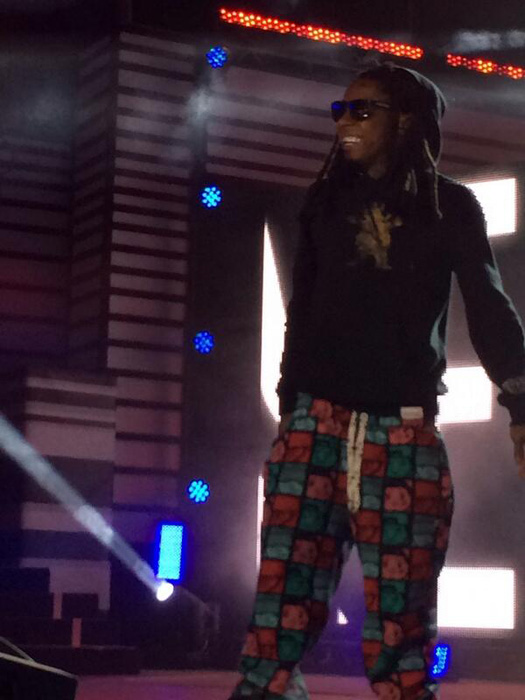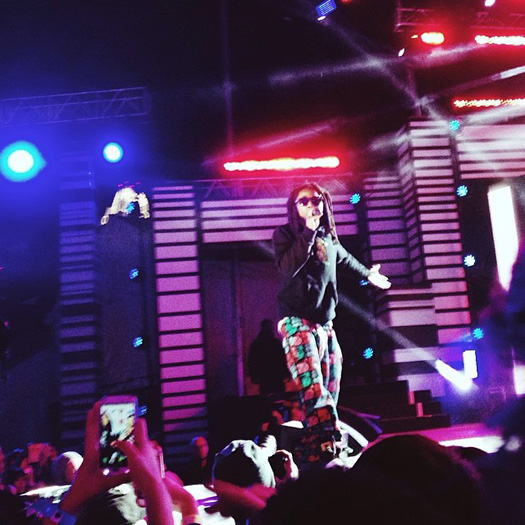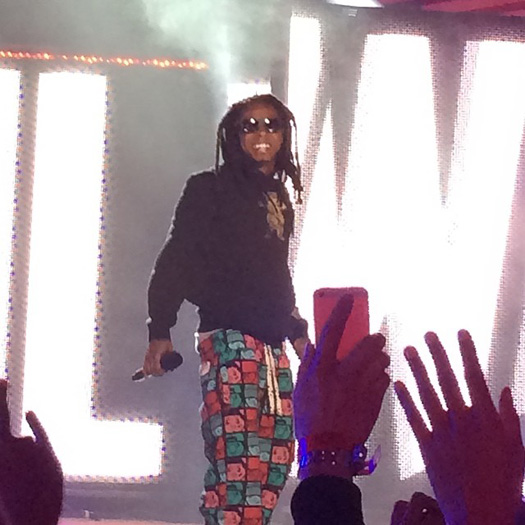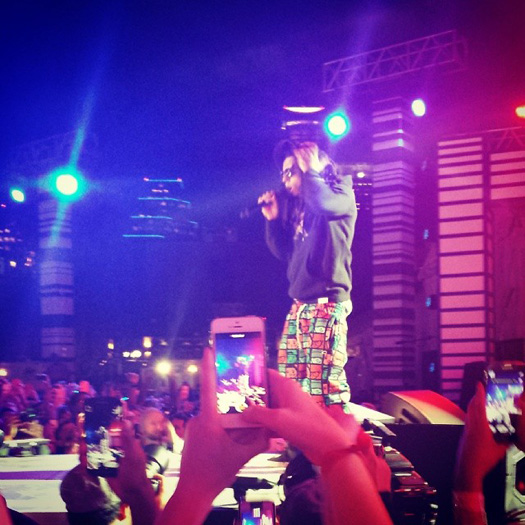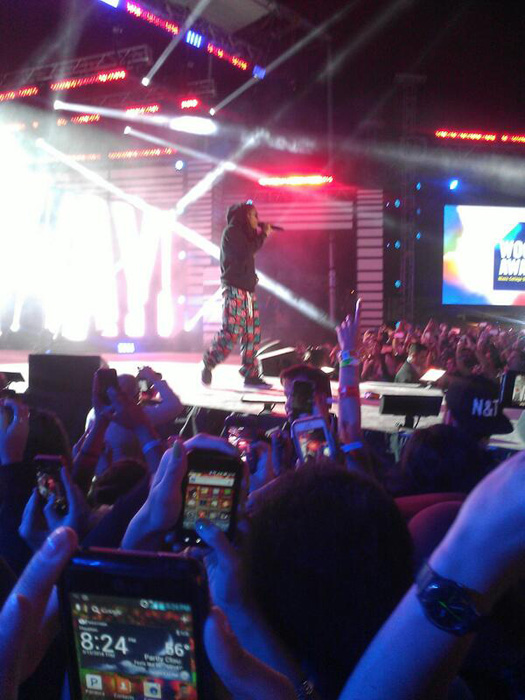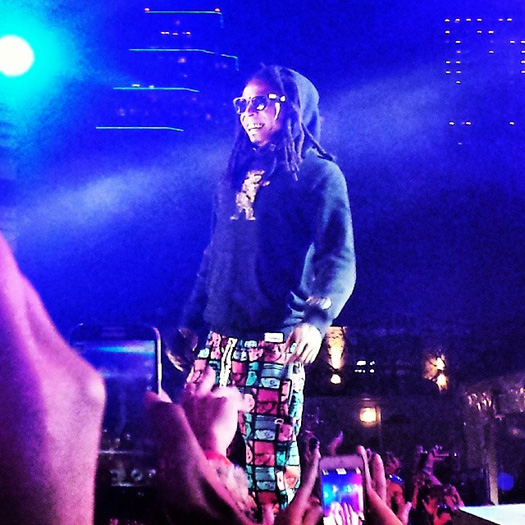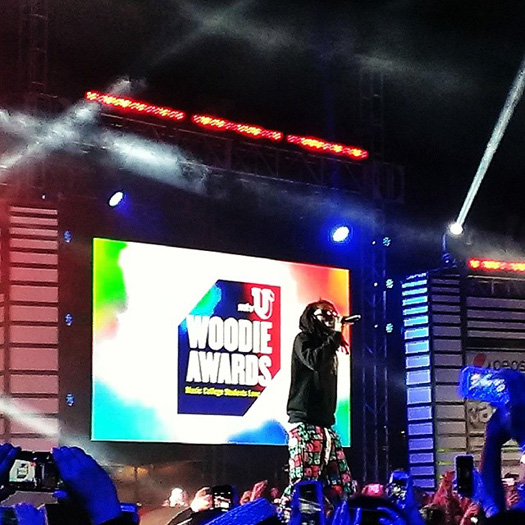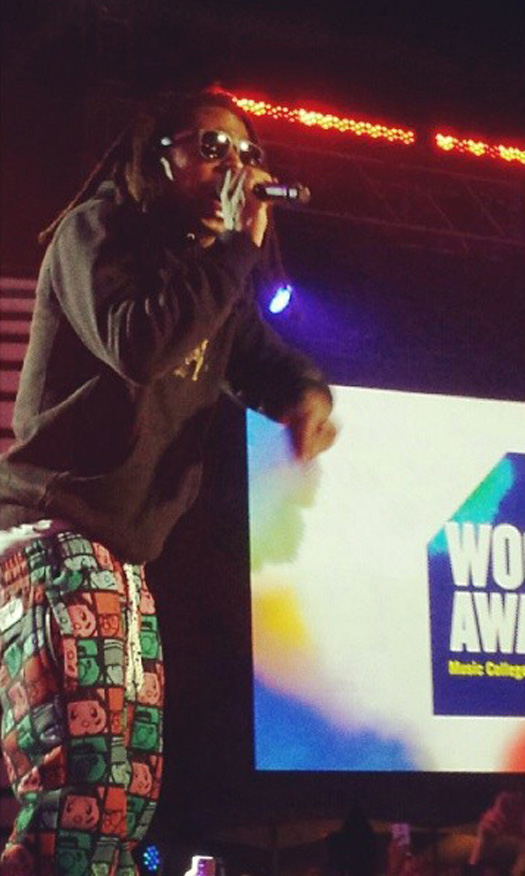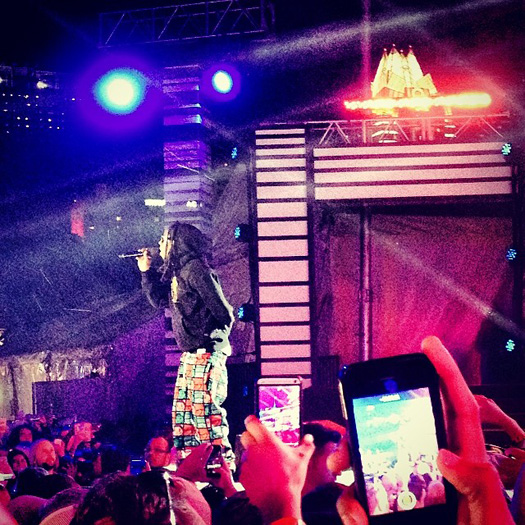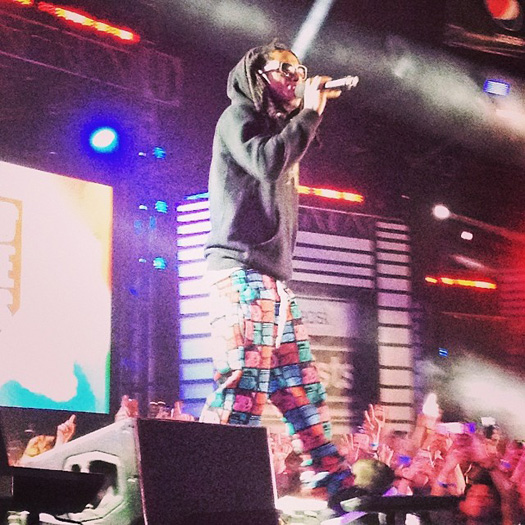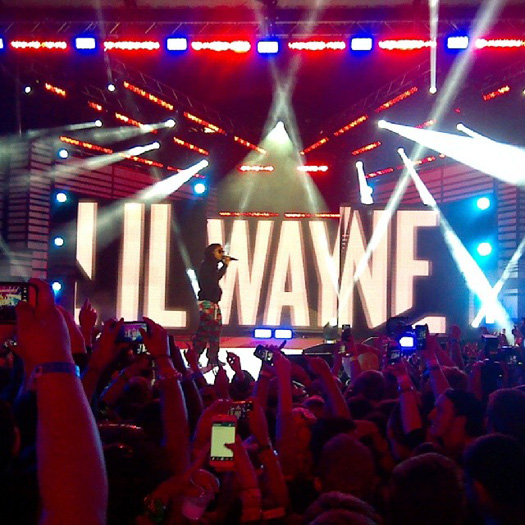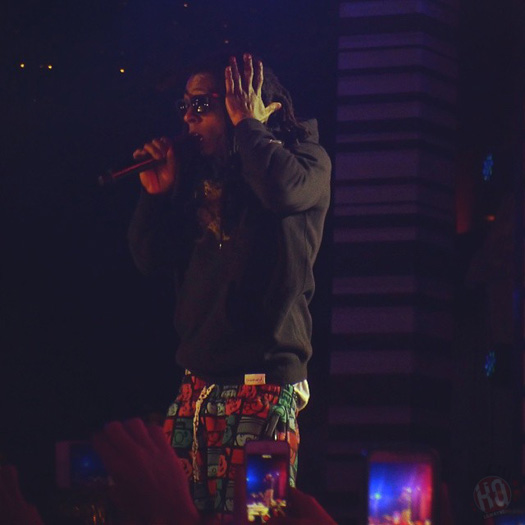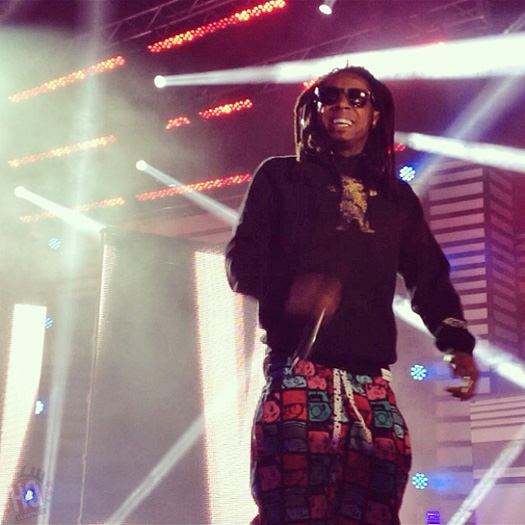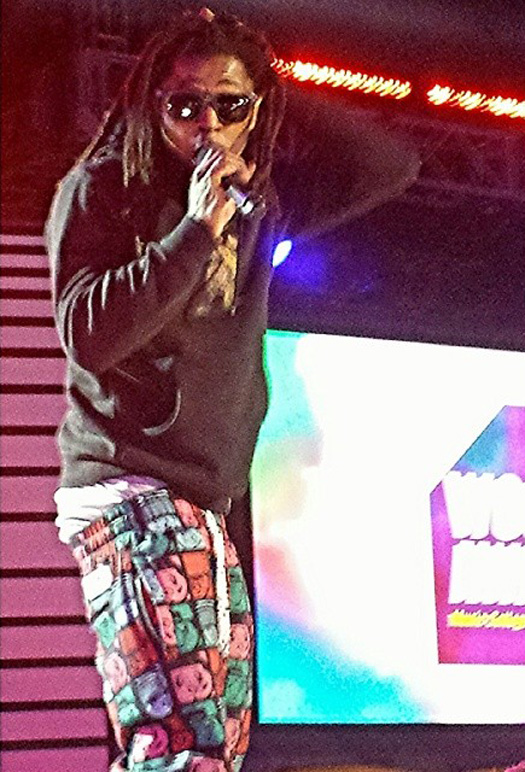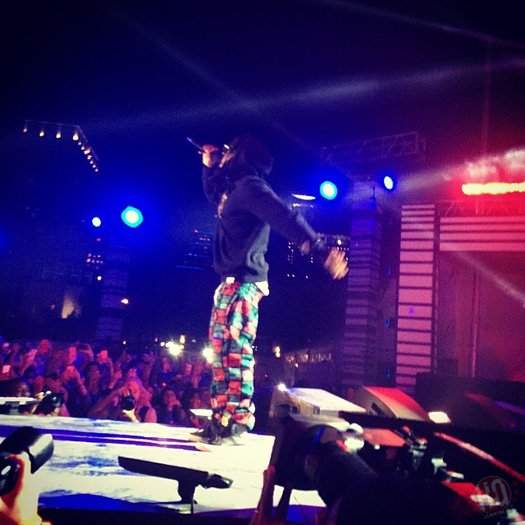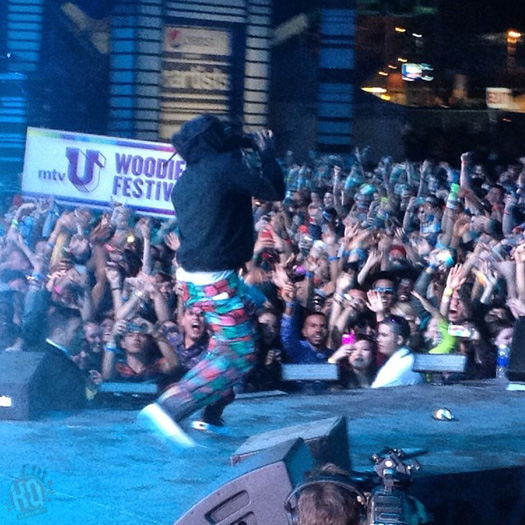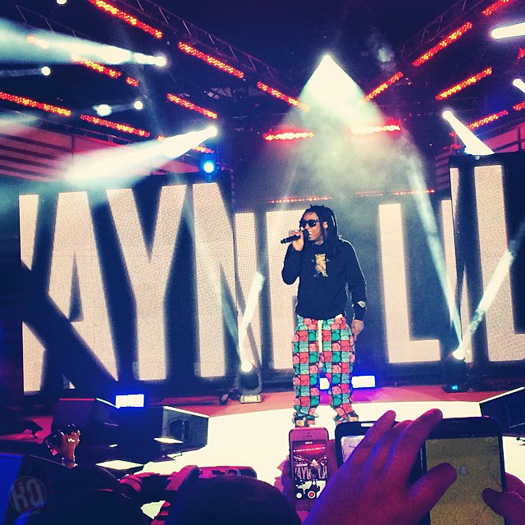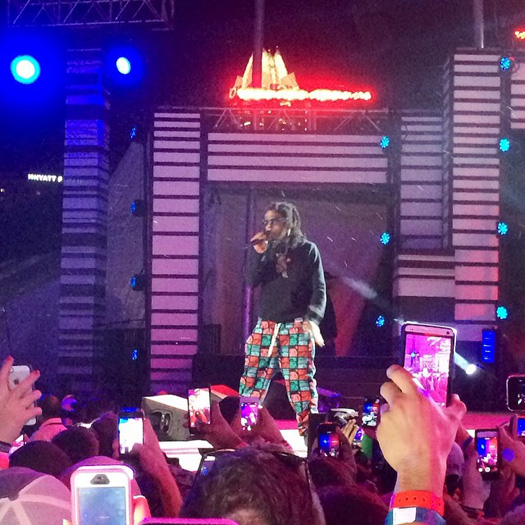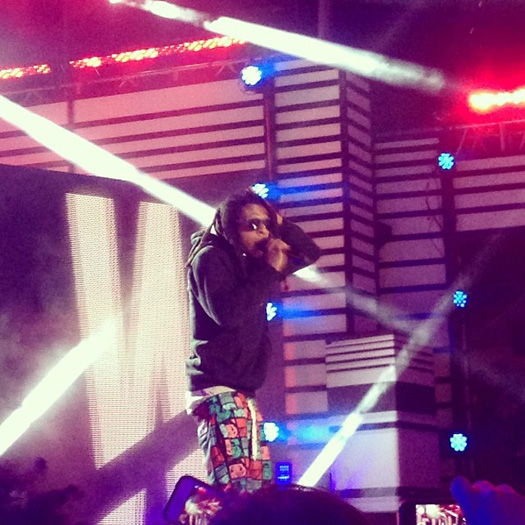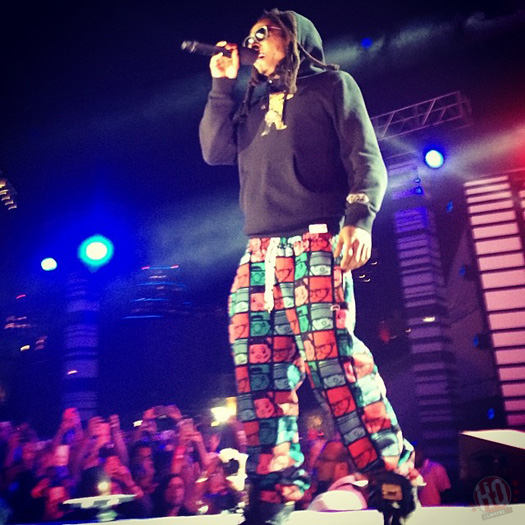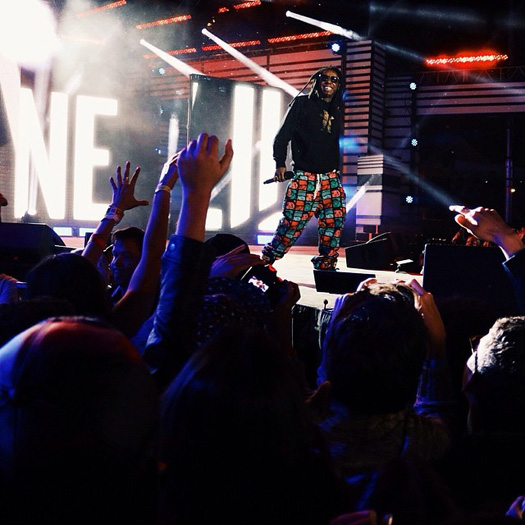 Photo credit: Aaron Davis, Alanna Johnson-Garza, Ally Owen, Ben Lugo, Bianca Avila, Erik Pettie, Evan Pasha, Fransisco Tamayo, Heidi Holloway, James Dillinsky, Josef Coker, Karla Markowitz, Merrick Ales, Michael Truong, Samm McAlear, Tyler Clayton, and Victoria Jackson.