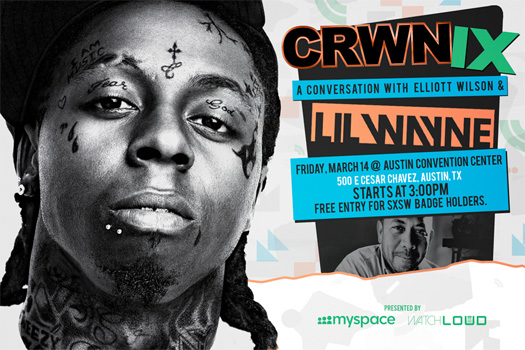 This Friday on March 14th, Lil Wayne will be taking part in an interview with Elliott Wilson for his CRWN series. The interview will take place in front of a live studio audience at 3:30PM EST at the Austin Convention Center in Austin, Texas during SXSW.
A good thing about the CRWN interviews is that they are never short – most of them are between 45 minutes to 1 hour and 30 minutes long! Click here to watch Drake's interview with Elliott that took place last year to get a see of what they are like.
Hopefully we get some great questions asked!