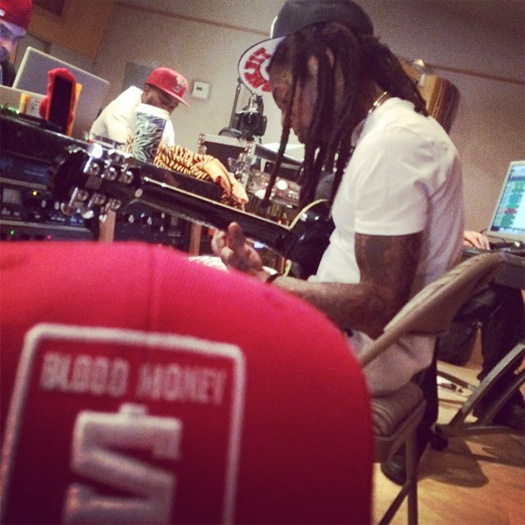 The Game has uploaded a photo to his Instagram page, which you can view above, of Lil Wayne in the studio strumming a guitar with the following caption:
In the studio wit Tunechi gettin that work in. bloodmoneylafamilia album in stores September 16th !!!!!!!! #BloodMoon #YearOfTheWolf
There is no word just yet on what project The Game and Weezy were working on, but most-likely it would of been one of Game's upcoming albums – Blood Moon: The Year Of The Wolf (due to drop on September 16th) or The Documentary 2 (due to drop in early 2015).