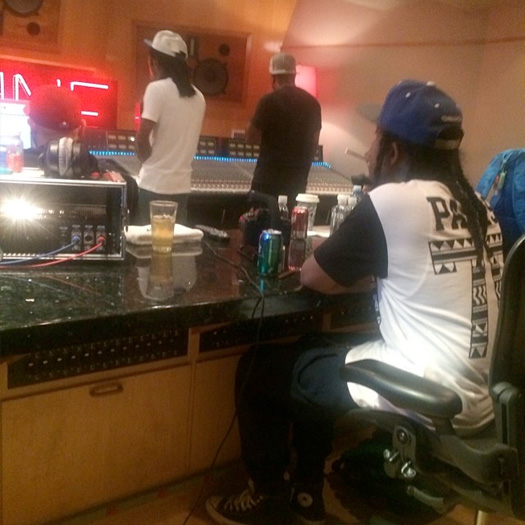 This past week, Young Money's Flow has been in the studio working with Lil Wayne. There is no word just yet on if they recorded something for Tha Carter V, but the Esho Hero did caption the pics with "Carter5 Boming 5xxn", as well as "Watching ah master at wurk".
If you are not familiar with Flow, you can check out his latest music and videos here. Hit the jump to check out four more photos!
Would you like to see Flow make an appearance on Weezy F Baby's forthcoming C5 album?