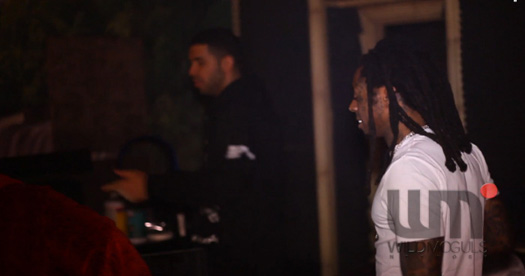 Wild Moguls have released some footage that they filmed at the YOLO Estate in Los Angeles of Drake, Lil Wayne and Noel "Detail" Fisher working on music, as well as having a little party with a few females and champagne bottles.
The date of when this footage was filmed is currently unknown, so we don't know if this studio session was for a previous Weezy and Drizzy collaboration, or a new song that has not yet been released.
You can watch the rare clip after the jump below. Drizzy Drake also shows that he can throw a American football into a basketball hoop with no problem at all!
Please enable Javascript to watch this video