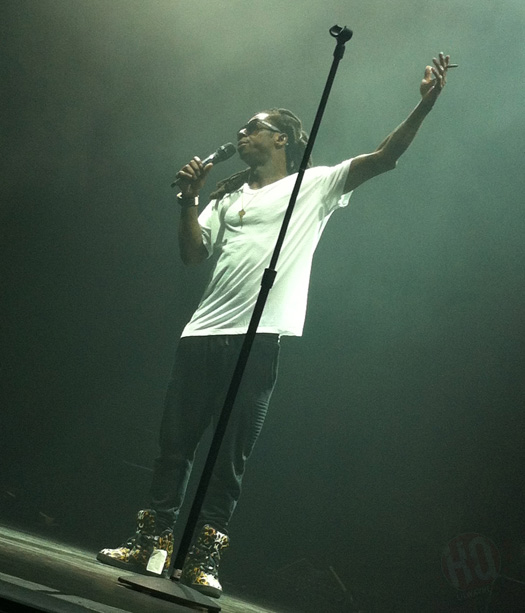 Check out some photos of Lil Wayne and Drake performing live in Burgettstown, Pennsylvania at the First Niagara Pavilion for a stop on their joint tour on August 17th in this post, courtesy of Sophie and Jamal.
Weezy F Baby was the winner of the concert, which makes the current score 5-4 to him. At the end of the show, Drizzy also decided to do the ALS Ice Bucket Challenge and got Wayne to pour the ice cold water over him. Click here to watch footage of that.
The next stop on the "Drake vs. Lil Wayne" tour is taking place tonight in Forest Hills, New York at the West Side Tennis Club!