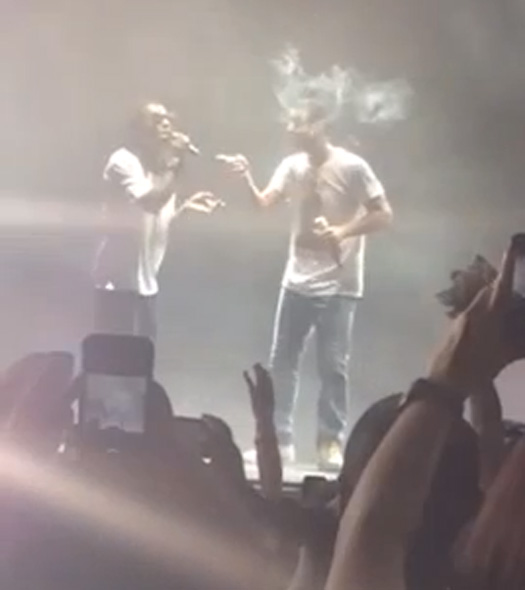 Yesterday, Lil Wayne and Drake brought their joint tour to the Susquehanna Bank Center in Camden, New Jersey. Drizzy Drake was the winner of the "battle" on the night, so he is now 6-5 up.
I have just come across a clip from the show that I just need to post up! The video is of Tune and Drizzy on stage sharing a blunt together and also singing "Hold On, We're Going Home" together.
You can watch the footage below. Wayniacs what are your thoughts on Weezy F Baby's singing?