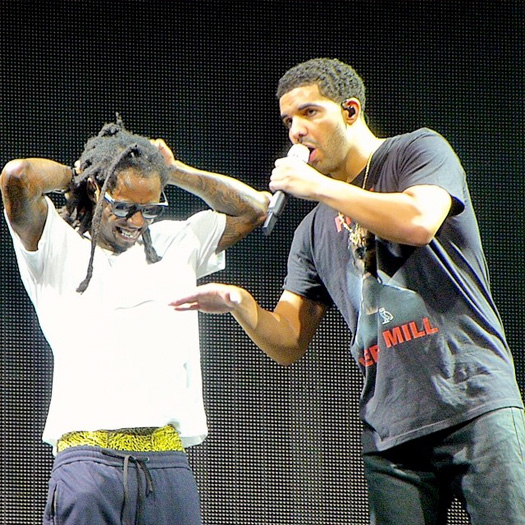 Check out some photos in this post of Lil Wayne and Drake performing live on their joint tour in Camden, New Jersey at the Susquehanna Bank Center on August 21st, courtesy of Joseph Quattro.
Drizzy Drake, who was rocking a "Free Meek Mill" t-shirt, and Weezy both wore their new custom Young Money OVO chain throughout the show. The winner of the evening was Drizzy, so that makes the total score 6-5 to him.
The next stop on the "Drake vs. Lil Wayne" tour is taking place later tonight at the Xfinity Center in Mansfield, Massachusetts. Click here to watch the Young Money rappers share a joint on stage and sing "Hold On, We're Going Home" together, and here to watch them pay tribute to Meek Mill!