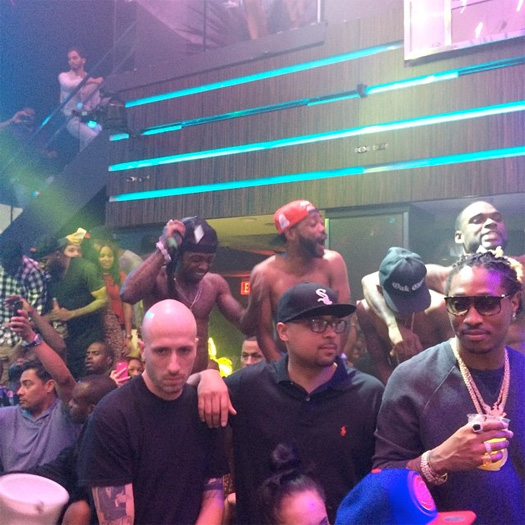 We saw pictures yesterday, now here is some footage of Lil Wayne turning up at LIV nightclub in Miami, Florida on August 3rd for "LIV on Sundays".
Weezy F Baby was joined by Future, DJ Scoob Doo, Troy J, Super Hood, DJ Stevie J, Lil Twist, and Mack Maine, who was celebrating his 32nd birthday inside the club.
In the clip, Tune can be seen smoking and performing songs such as "Believe Me" and "Karate Chop", but then when Bobby Shmurda's "Hot Nigga" track starts to play, him and his homies all take their shirts off and go crazy!
Please enable Javascript to watch this video
Footage credit: Big Reese, Chris Vidot, Cota Da Streetz, PurpleMiami, and Rob Quesada.