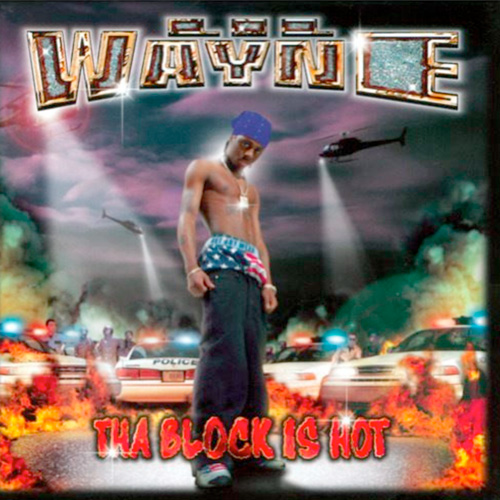 Mannie Fresh recently explained to Complex about how three of Lil Wayne's songs came together, as well as producing them. The three tracks that Fresh discussed are: "Tha Block Is Hot", "I Miss My Dawgs", and "Go DJ".
The former Cash Money producer and rapper also mentioned Weezy F Baby's work ethic, which he believes is why Weezy is where he is at in the music industry today, bringing Wayne's mom Jacida Carter in for a meeting to get some ideas, having doubts about releasing "I Miss My Dawgs", and more.
You can read the conversation below!
Tha Block Is Hot:
"That was a beat I used to play at parties, and it always had got a good response. Wayne asked me about it. That's what was so incredible about Wayne, he always knew what songs were hits and would always come back around to it. I might have played before and nobody said anything about it. When the room cleared up like, 'What about that beat? Can I get that? I heard that played three times and nobody did nothing to it, I already wrote the rap to it.' I'd be like, 'OK, let me see what you going do it.' And he killed that beat.

"Wayne was the first one there, last one to leave. That's the reason why the dude is where he is at right now, because of his work ethic. If you didn't show up, he had a verse for it like, 'Oh I got something for that.' If we're working on something and you're writing a song, I'm like, 'Who got a song?' Wayne would be like, 'I got a song.' So I'm like, 'Let me do you right now.' Every day he would be like, 'I got three songs.' Wayne took writing serious. Everybody is in a room writing and Wayne's like, 'I already got the song, I did it three days ago.' Or he would would be like, 'I'm going to make it seem like I'm writing this song, but I'm going to be the first one to be like, 'I got something!'

"I think Wayne learned from Juvenile. When Juvenile came to Cash Money what was so impressive he already knew his songs. 400 Degreez was already wrote, I just had to put music to it. Wayne was like, this dude ain't gotta write these rhymes, he was just going in there doing it. I need to know my songs when I go come here because it's more efficient."

I Miss My Dawgs:
"We had a meeting when we was doing Tha Carter. It was like we have to come out with something that's incredible and is going to set this label up for years, where people will be like, 'It wasn't a fluke.' I never felt that way, but we always had people like, 'Can they do it again? Can they change their sound?'

"I'm like, 'Tha Carter is going to define rap for a while.' Wayne was like, 'You really think?' I'm like, 'I really do. It's got to be something incredible. This needs to be your album, that's the one where you can listen to these songs from one to whatever else is on there and this a jamming ass album.' He was like, 'I'm going to put my thinking cap on.' We drew from so many things from when we were doing that. We brought in his mom like, 'What do you think somebody your age would want to hear?' She gave us all of these great ideas. That's where I came up with the Al Green song, 'Way More Flyer Than You.'

"I asked his mom to give me some songs that she could play in her age group and she was like, 'Frankie Beverly and the Maze.' I'm like we're not going to be able to clear that, he ain't letting nobody use nothing. I think she might have said something that's traditional New Orleans, I'm like, 'Nah, New Orleans knows that song, nobody else.' Then she said the Al Green song and I'm like we can do that one and I felt like we covered that part. I was bringing in people and asking them about generations: In your era, what was jamming? What do you think? What can we do to make this something that's unforgettable?

"When we did 'I Miss My Dawgs' and he was talking about The Hot Boyz. He was like, 'I want to do this but I don't want to get Baby upset.' He was like, 'I don't want the streets to be mad at me and I don't want it to be taken the wrong way.' I'm like, 'If it's what you want in your heart, then do it.' At the time it, everybody left so it was a hard thing to do. Baby and them wasn't affiliated with none of these people. Even though they were on a label, he was about to make a song saying sincerely like, 'I miss ya'll' and I'm like all of this needs to happen."

Go DJ:
"'Go DJ' was a song that was done way before. It didn't sound like that, but it was a phrase that UNLV used to say about me. They said it on one of their earliest songs, saying, 'Go DJ, that's my DJ. Mannie Fresh, that's my DJ. Wayne was like, 'I remember this song when I was growing up. They played it in the clubs. They used to always say 'Go DJ, that's my DJ.' Can I use that?' I'm like, 'Yeah, it's basically my song.' Like I said, Wayne always went back to stuff that people would forget about.

"When he did the song, it absolutely made no sense to me. I thought it was going to be about some DJing shit. He was like, 'Can you do the hook?' So I did the hook and the beat and I was like, 'Damn dude, you just rapping your ass off on this song but you never made no reference to nothing about the DJ.' It was one of them moments like, 'Dude you gotta trust me too.' I'm like, 'I'm going to let you have this one.'

"Before he even did the rap, I did the hook and thought he was going to say some incredible shit about DJs. I was telling Baby, 'This 'Go DJ' thing going to be big. We're going to send it to every DJ that plays our music in that market and give them their little five minutes of a fame. Send them a camcorder, let them record their show, and we're going to edit all those clips in the video.' I hear the song and I'm like, 'You're not talking about no DJs or none of that.' [Laughs.] He's like, 'I think your idea is great but I don't think it's going to work.' So I'm like let's just see what happens. Wayne was like, 'I'm really on some rapping shit. That's what you told me you wanted, that's what it's going to be.'