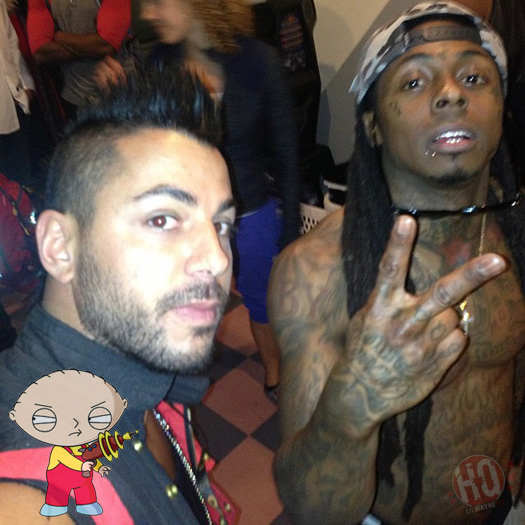 Last night, the premiere of Family Guy's season 13 episode 3 called "Baking Bad" premiered on television. During this episode, there was a Lil Wayne reference (and possibly an insult) made by Stewie Griffin after Brian Griffin gives him a capful of cough syrup.
"Oh, so this is what Lil Wayne keeps almost dying from."
I know The Cleveland Show has referenced Weezy F Baby a few times in their show, but as far as I am aware, this is the first time that Weezy has been mentioned in Family Guy. You can watch the clip from last night below!
Thanks to Richard for the heads up!