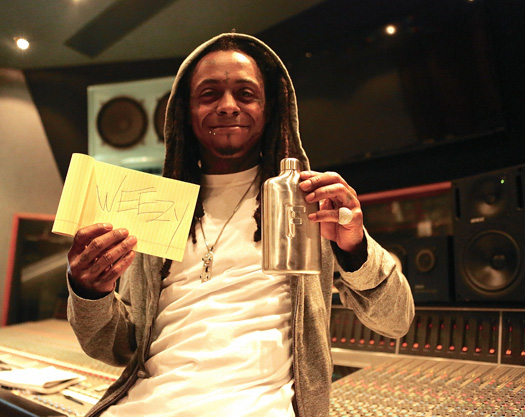 Lil Wayne makes a cameo in Fred Water's Kickstarter video! In the clip, Weezy can be seen taking a break from working on his Tha Carter V album and listening to Aaron "Jaws" Homoki's techno beat to take a drink from his Fred Water Flask.
"Fred Water is dope, plain and simple." – Lil Wayne
If you are wondering what a Fred Water Flask is, it is a bottle that fits easily in your pockets to make it effortless to carry water around with you. In 7 days, the company has already surpassed it's $50,000 goal out of their 40-day campaign.
Click here to watch Tunechi, Tony Hawk, and others make an appearance in the Fred Water Flask Kickstarter video, as well as to pre-order the water bottle!