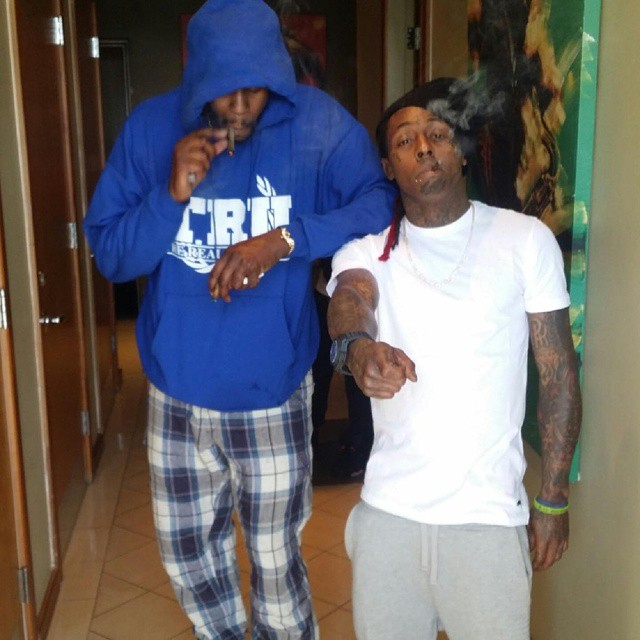 Today, 2 Chainz uploaded a photo with Lil Wayne on his Instagram page with the following caption:
"Me and my Lil brudda working on a suprise for ya #YM #TRU"
I wonder what this "surprise" could be? At the end of 2013 when "Twerk Season" dropped, it was rumored that Weezy and Chainz were working on a collaboration project, so could it be that?
What do you think these two rappers are up to? Leave a comment below with your thoughts!