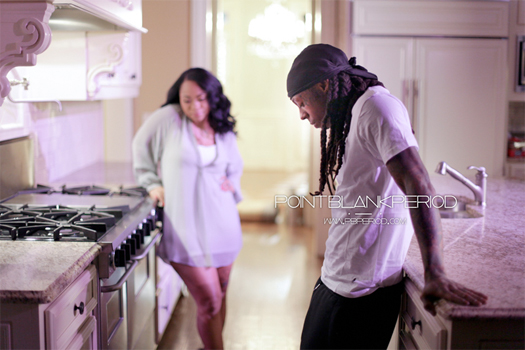 While out in London, England earlier this month, Nivea sat down with Nathan Devonte from Team Curtains for a one on one interview, which you can check out below.
During the conversation at the 8:00 mark, Nivea explained why she isn't happy with whatever relationship Lil Wayne and Christina Milian have.
"The status actually for me has been is that we are mothers of siblings. It's such a crazy ass story. She married the same dude I did. She has a daughter by my ex-husband who is now her ex-husband as well, who is my eldest three siblings other half fricking sibling. Now she's dating my other baby daddy, so go figure. I haven't talked to her."

"The only thing I was concerned about was making sure that Violet, her daughter, is in my kid's lives. They know their little sister and that's my main thing. All the other craziness is people being damn crazy. There's nothing I can do about that, but I definitely don't support the craziness, but it is what it is."
Nivea also confirmed that Tunechi is "very much involved" in their child Neal's life and that at one point in her life she was "dangerous as hell in love" with Tune!
Photo credit: The Feed x The Remedy, LLC