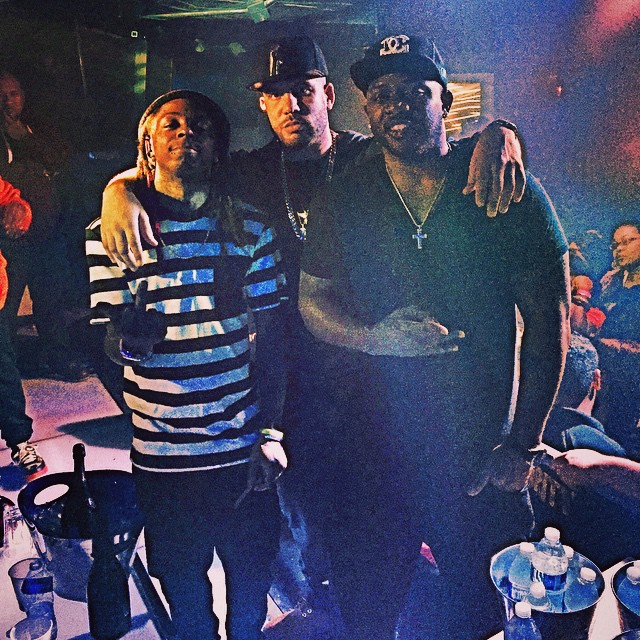 Back in May last year, we got a little bit of news about how Lil Wayne could be working on the sixth installment of the Dedication mixtape series, but it looks like that never turned out to be.
However, the host of the Dedication tape series, DJ Drama, has hinted even more that the project is going to happen after uploading a picture of himself, Weezy and Mack Maine at Ocean 7 nightclub in Arizona last night.
Drama posted the photo above on his Instagram page with a caption saying: "Sorry For The Wait 2. Carter V. Dedication 6.", so it's possible that D6 could drop after Tha Carter V drops, but there is still no release date for that!