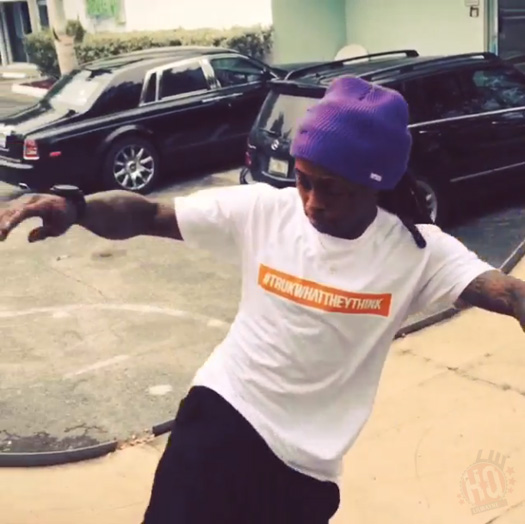 Earlier this morning at around 8:00AM, Lil Wayne took a break from recording his The Free Weezy Album to have a skateboarding session with Lil Twist and Hood at the Hit Factory recording studio car park in Miami, Florida.
You can check out some footage of Tunechi showing off his skills in the clips below. Do you think Tune is getting better and better on a skateboard in every new video we see of him skating?
In other news, Wayne and T.I. are hosting an event later tonight from 9PM at Label nightclub in Charlotte, North Carolina. More details can be found here!