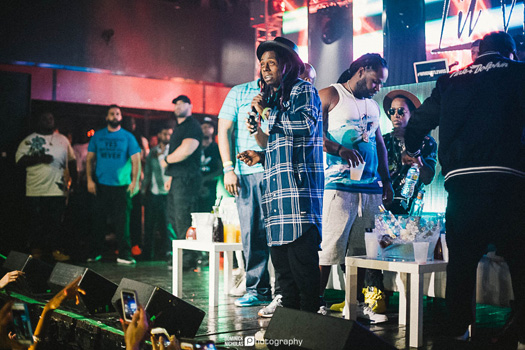 I posted up some footage last week, now here are plenty photos of Lil Wayne performing live and chilling at Revolution Live in Fort Lauderdale, Florida on March 21st for a stop on his current "Release Partiez" tour.
This was also the event when a guy in the crowd threw a bottle of beer up on stage at Weezy and so he got his Young Money artist Hood to go and knock him flat out!
You can view over 50 more pics of Tunechi at Revolution Live with Ace Hood, Dev, Mack Maine, DJ Stevie J, and CJ Gibson after the jump below, courtesy of Dominick Nicholas.