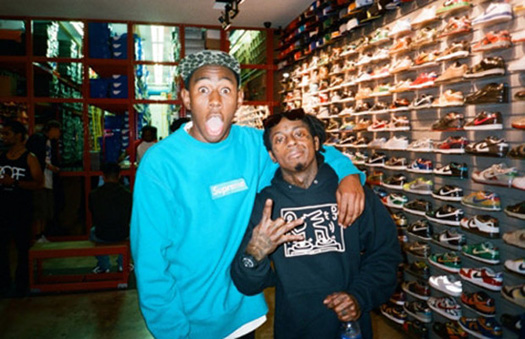 It looks like we are going to hear a Tyler, The Creator song featuring Lil Wayne and Kanye West in just a few days!
The Odd Future founder's upcoming album, Cherry Bomb, is now on iTunes available for pre-order before being released on Monday, April 13th.
Even though the tracklist is untitled for now, KTT found that on track 11, there seems to be involvement from Weezy and Yeezy!
You can see the screen shot below. Who is looking forward to this collaboration? It's also possible that this collabo could be from 2012 as it was confirmed that Tyler and Tune recorded together back then.