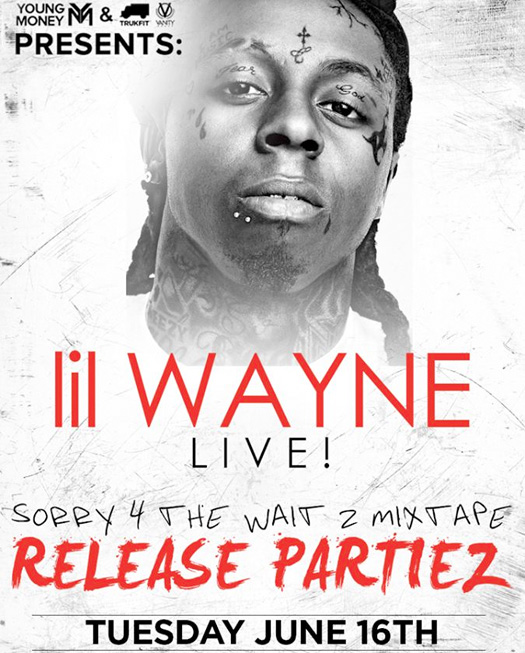 Lil Wayne's current Sorry 4 The Wait 2 mixtape release party tour will be carrying on into June as a new date has just been announced for California.
On Tuesday, June 16th from 9:00PM until 2:00AM, Weezy will attend and perform live at Heat Ultra Lounge in Anaheim.
If you wish to attend this Tunechi event, click here to order your tickets online that vary from $45.00 to $1,000.00!