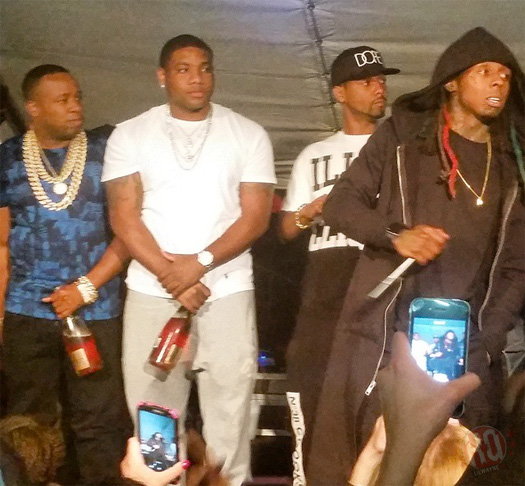 After the 4th annual Celebrity Basketball Game on May 31st, Lil Wayne headed to Harry's Restaurant & Bar in St. Louis, Missouri to host a party.
During his appearance, Tunechi performed "Fuck Up Some Commas (Remix)", "Coco", "Ride For My Niggas", and "Steady Mobbin'" live for the people in attendance.
You can watch some footage from Weezy's performance at Harry's after the jump below. I also believe that this is the first time Tune has ever performed his verse from "Fuck Up Some Commas" live!
Credit: Dennis Moneyd Howard, L.I.M.E. Entertainment, and Moe Biggie.