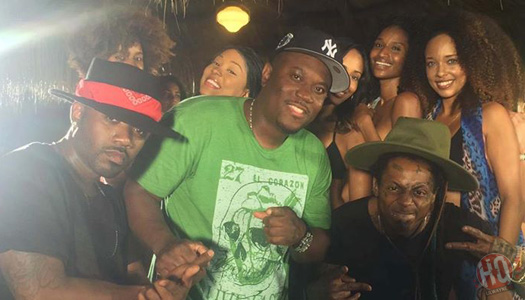 Jessica Dime recently sat down with Vlad TV to speak about working at King Of Diamonds strip club in Miami and appearing on the "Love & Hip Hop: Atlanta" television show.
During their conversation, Jessica mentioned that Lil Wayne was the main reason she got some of her biggest paydays at KOD as he was "without a doubt" one of the most consistent ballers at the strip club.
"Wayne used to come in every week and spend $50,000 to $60,000 and a dance with 10 girls, and I was always in the pile. I can't really name another [celebrity] that was as consistent as he was."
You can watch Jessica Dime's interview with Vlad after the jump below. Head to the 2:20 mark to see the part about Weezy!