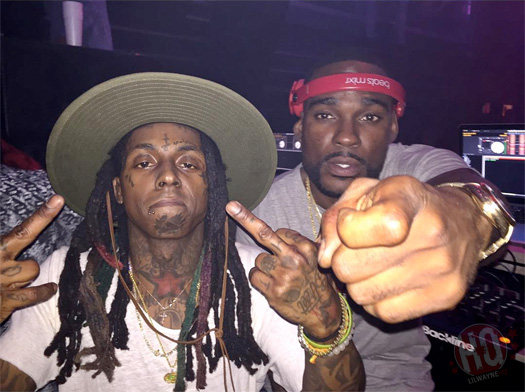 Well that didn't take long! After posting about maybe looking forward to getting a sequel of the No Ceilings mixtape a few hours ago, it has now been confirmed that Lil Wayne will be releasing a No Ceilings 2 mixtape.
We previously heard a sneak peek of Weezy's "Back To Back" freestyle 2 days ago and now another confirmed beat that he has recorded a freestyle over for the project is Future and Drake's "Where Ya At" single.
Last night, Tunechi debuted his "Where Ya At" freestyle at IVY Nightclub in Miami, Florida. You can check out a 30-second preview of Tune performing it live after the jump below, courtesy of DJ E-Feezy! Who is excited?