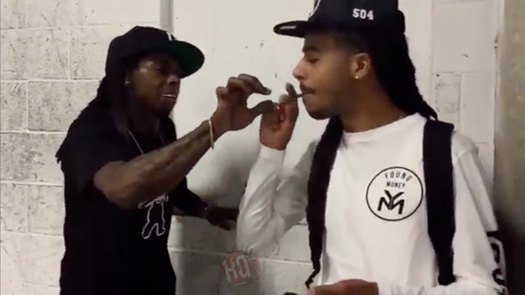 Tunechi hit up a skate park recently with Evan Hernandez, Andre Colbert, and N.O. Capo for a skateboarding session.
While Lil Wayne was practicing his skills, his songs "Kush" and "Blunt Blowin'" can be heard playing in the background.
You can check out footage from the skating session after the jump below, which was filmed by Spanish Mike!