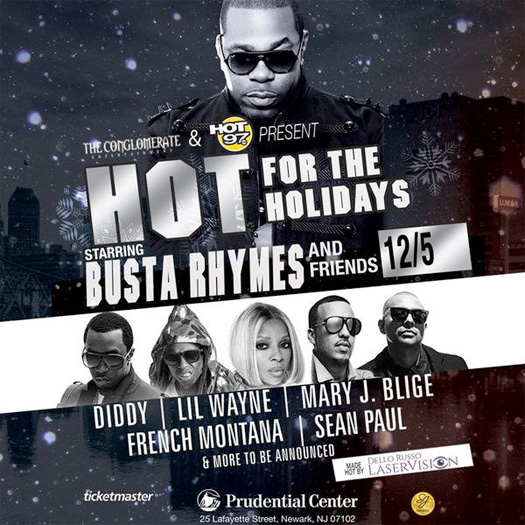 Busta Rhymes and Hot 97 have teamed up for a show called "Hot For The Holidays" that will be taking place live from the Prudential Center in Newark, New Jersey on Saturday, December 5th from 8:00PM.
As well as Busta himself, Lil Wayne has also been revealed as a live performer at the event. Diddy, Mary J. Blige, Sean Paul, French Montana, and more music artists are all set to perform at the concert too.
If you wish to go to "Hot For The Holidays", click here to order your tickets from Tickmaster. Pre-sale tickets are now available for purchase, but the general public will only be able to buy their tickets on Monday (October 26th) from 10:00AM EST!