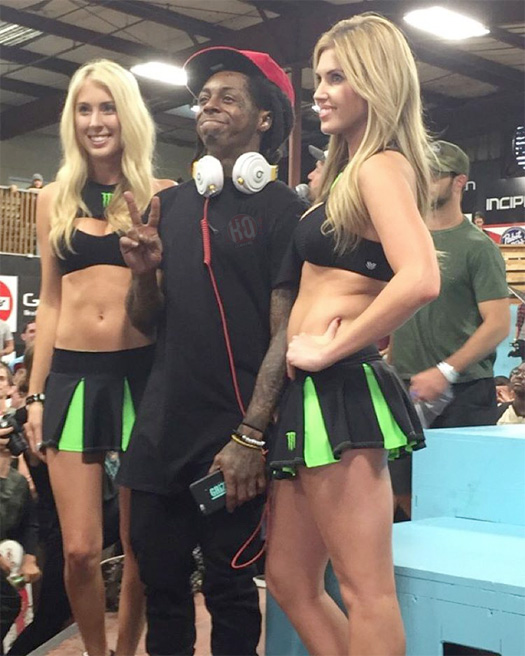 Remember the $2 million that Lil Wayne owes to a private jet leasing company, Signature Group, after losing a lawsuit to them back in September?
Well Tunechi has now took out a $1.5 million loan to help pay off the bill and he is using his private Miami indoor skate park aka the TRUKSTOP as collateral.
This means that Weezy will be able to keep possession of his expensive art, plaques, and signed football helmets that the Miami police officers took when they raided his mansion earlier this month!