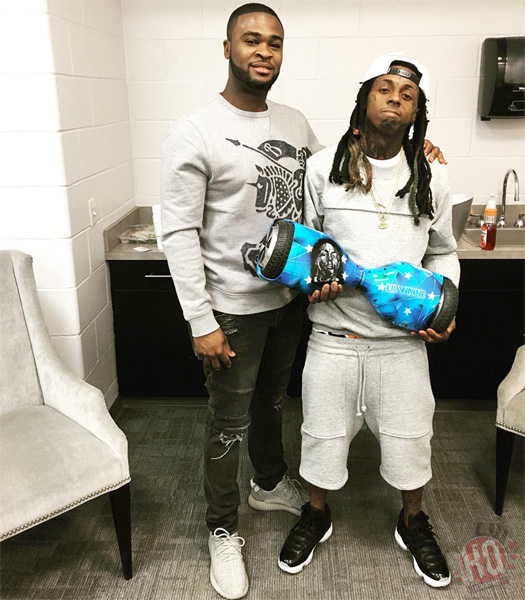 While backstage at the "Hot For The Holidays" concert in Newark, New Jersey on December 5th, Lil Wayne was presented with his very own customized hoverboard.
I'm not exactly sure that "hoverboard" is the official name for this new digital trend, which I'm sure you're all familiar with as it has got really popular this year, because I've also seen them called "skywalkers", "self balancing boards", "foot scooters", and "moonwalkers".
You can check out a closer look of Weezy's custom hoverboard after the jump below! What do you think of it?