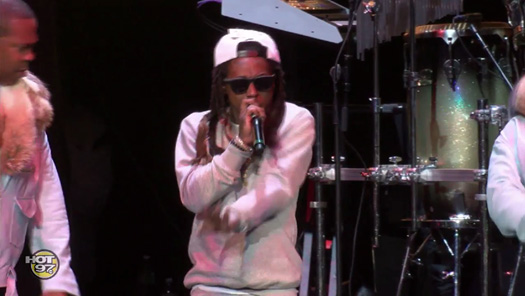 The "Hot For The Holidays" concert presented by Busta Rhymes and Hot 97 took place on Saturday (December 5th) at the Prudential Center in Newark, New Jersey.
During the show, Lil Wayne came out for 5 minutes to perform "A Milli", "Loyal", and "6 Foot, 7 Foot" live for the people in attendance.
You can watch footage from Weezy's set in the video after the jump below!