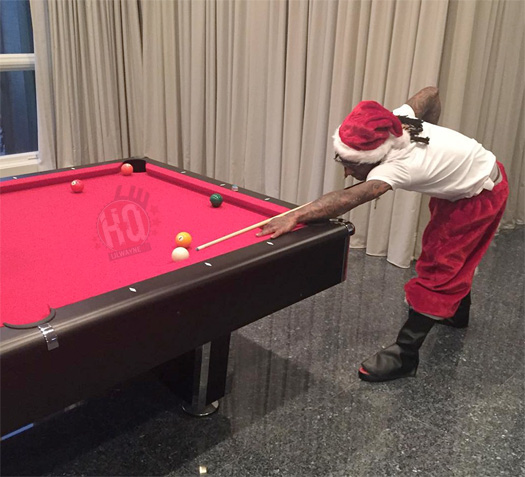 Just one week after Michel Kramer of Michael B. Kramer & Associates filed a federal lawsuit against Lil Wayne for $375,239, the lawyer has dropped the case and all claims against Wayne.
Kramer accused Tunechi of not paying him what he was owed for his work in Tune's $51 million lawsuit against Birdman and Cash Money Records.
You can read the full story and get more details after the jump below, courtesy of theJasmineBRAND.
Lil Wayne's former lawyer has dropped his 375k lawsuit against the rapper — in which he accused the Young Money founder of screwing him out of $$$ despite representing him in court for numerous cases including his 51 million dollar suit against Birdman — according to newly filed court documents.

Kramer explained that Lil Wayne reached out to him for counsel back in July 2013 to provide help on several lawsuit he was dealing with including the legal battle with Birdman.

The lawyer said that for the past 4-5 years the rapper has had issues with Cash Money aka Birdman's record label. Wayne eventually signed a retainer with the law firm in 2014 where he paid 20k upfront.

Kramer said he has represented Wayne in his lawsuit against Birdman along with several other legal disputes involving Young Money and the rapper. He explained he spent countless hours working on the cases and even traveled across the country helping Wayne.

However, he said that he sent invoices from November 2014 to October 2015 but did not get any response or payment from Wayne or Cash Money. He claims the rapper and his team informed him payment would eventually come. The bills were never paid and the lawyer stopped working for the rapper in September 2015.

Kramer filed suit against Lil Wayne and Young Money for breach of contract and demanding $375,239 which is the balance on the unpaid invoices plus interest and attorney fees.