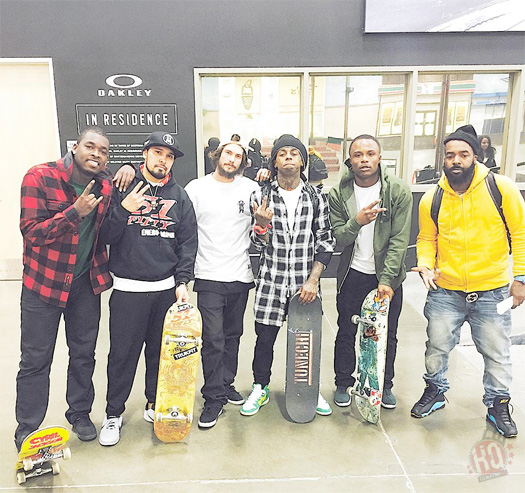 On Monday night (December 7th), Lil Wayne had a skateboarding session at The Berrics in Los Angeles, California with Theotis Beasley, Evan Hernandez, and Torey Pudwill.
While at the private indoor skate park owned by professional skateboarders Eric Koston and Steve Berra, Weezy managed to pull off some new tricks on his skateboard.
You can check out a couple of clips, as well as another picture of Tunechi at The Berrics skate park after the jump below!