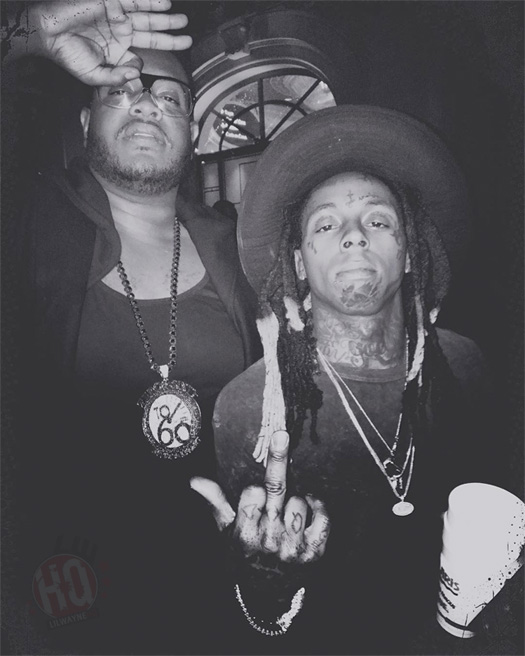 At the end of 2015, music artist S-8ighty met Lil Wayne (see the pic above) at Harrah's New Orleans Hotel and mentioned that they have "some things in the works".
Producer Sinista has now revealed that Weezy will be featured on 8ighty's official "Halfway" remix, due to be released soon. Who is looking forward to hearing the collaboration?
If you have not yet heard the original version of "Halfway", you can listen to it after the jump below, as well as also see a clip of Toya Wright and Reginae Carter singing the single!