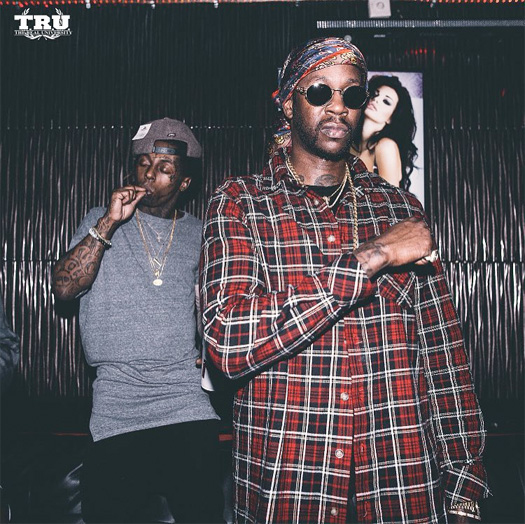 2 Chainz took to his Snapchat last night to show himself playing the official studio version of his and Lil Wayne's "Rolls Royce Weather Everyday" collaboration that will be appearing on their upcoming joint project, ColleGrove.
We have previously heard a live version of this Lil C-produced song when Chainz and Weezy performed it live on NBC's "The Tonight Show Starring Jimmy Fallon" last week.
Click here to read the lyrics for "Rolls Royce Weather Everyday" and hit the jump to watch 2 Chainz listen to the track in his car! I wonder how much longer we will have to wait for the full CDQ version?
Thanks Simon.