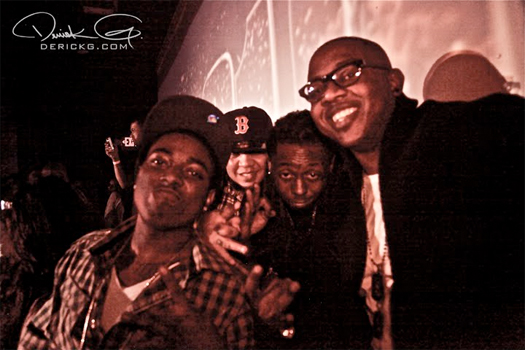 Short Dawg recently chopped it up with B High from Hot 107.9's radio station in Atlanta, Georgia for a one on one interview.
At the 4:50 mark of their conversation, Elvis Freshley discussed what the atmosphere was like when he was around Young Money working in the studio years back, what he has learned from Lil Wayne, and more.
You can watch the full conversation after the jump below. The amount of times we have heard from people that have worked with Wayne in interviews that he goes to the studio every night like he is poor even though he has everything is certainly motivating!