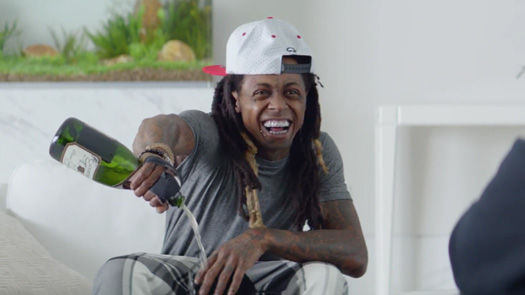 After getting Lil Wayne to star in their "Why?" commercial a couple of weeks ago, Samsung also got Wayne to star in their new commercial titled "Champagne Calls".
The advertisement shows Weezy and his homies pouring champagne on their Galaxy S7 mobile phones, as well as putting them in a fish tank to show that they are water-resistant.
You can check out the latest Samsung commercial starring Tunechi in below! Whhhaaaattttt?