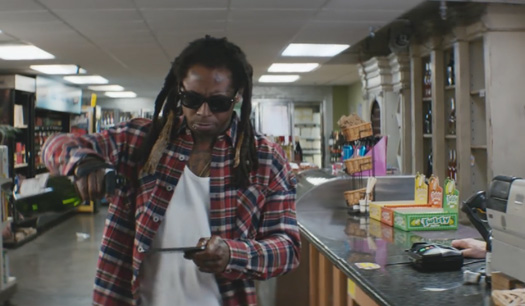 I don't why I'm only just seeing this as it was uploaded over 2 weeks ago, but here is another Samsung commercial starring Lil Wayne in called "Champagne Shopping" that was shot to promote how water-resistant the Galaxy S7 mobiles phones are.
In the ad, Weezy can be seen walking around a store pouring champagne on his Galaxy S7 before then buying some more bubbly to continue doing the same thing.
You can check out the new Samsung commercial after the jump below! Is this the funniest one yet?