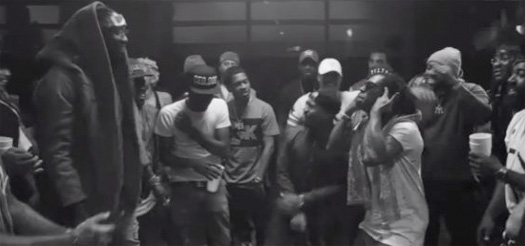 In this post, you can watch a preview of Lil Wayne and 2 Chainz' upcoming music video for their "Bounce" single.
The track, which will appear on Weezy and Tity's ColleGrove joint album that drops tomorrow, was co-produced by Infamous and T@.
Not only does ColleGrove come out tomorrow, but this visual will also premiere. Hit the jump to check out the sneak peek!
I can't watch the video due to being from the UK, but I believe it's Tunechi and Chainz battle rapping with their "A Milli" and "Watch Out" songs?