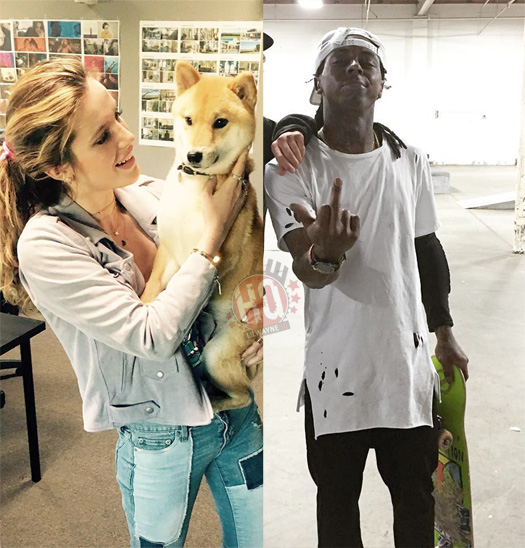 Bella Thorne recently sat down with Kevin McCarthy for an interview that will appear on FOX.
During their conversation, the American actress revealed that she really wants to meet Lil Wayne and have a conversation with him.
You can watch the interview after the jump below. You may remember back in 2013 when Bella mentioned that her dream collaboration would be with Weezy!
Thanks to Keeze for the heads up!