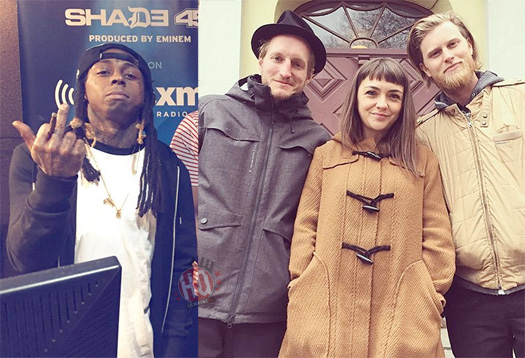 The Lumineers recently did an interview with Rolling Stone about managing sudden fame and how they are dealing with the pressure to release their second album.
In the interview (see below), the folk-rock band mentioned that they drew inspiration from Lil Wayne to set up a portable recording studio on their tour bus as they tour nearly 300 days a year.
We of course seen Tunechi recording "Over You" off Rebirth while on his tour bus in his VH1: Behind The Music documentary back in 2009, as well as also the recent clip of Tune on his studio bus revealing he was about to record a feature for Chance The Rapper.
The Lumineers had attempted to write material on the road when touring nearly 300 days a year since 2013. Drawing inspiration from, of all people, Lil Wayne, the band set up a portable studio on their tour bus in an attempt to record on the road, much like the rapper famously did; it ultimately proved a fruitless effort. "It was such overkill for what we needed. What we quickly realized is it would be just as useful to have our iPhones with the voice memo on it."