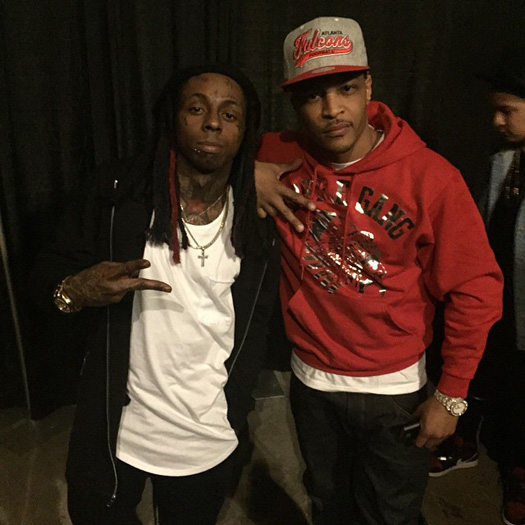 For this week's "Feature Friday" edition, I have picked T.I.'s "Done It Now" track featuring Lil Wayne.
The song can be found on Tip's A Year And A Day mixtape that was released back in 2009.
"You catch shots like the hoop do; Them bullets spin you around, they hula hoop you; And I don't give a damn who you; See all you hear is "bratt bratt!" and "soo woo!"; Yeah, do you know what I'd do to you? Or what I'd do to the child you grew; I'm wild, so zoo"
You can listen and download "Done It Now" below. Click here to also see T.I. playing the song in the studio for Weezy and Peewee Roscoe aka the guy who is currently doing time behind bars for shooting at Wayne's tour bus!

Download: T.I. – Done It Now (Feat Lil Wayne)
PREVIOUS: Feature Friday #71