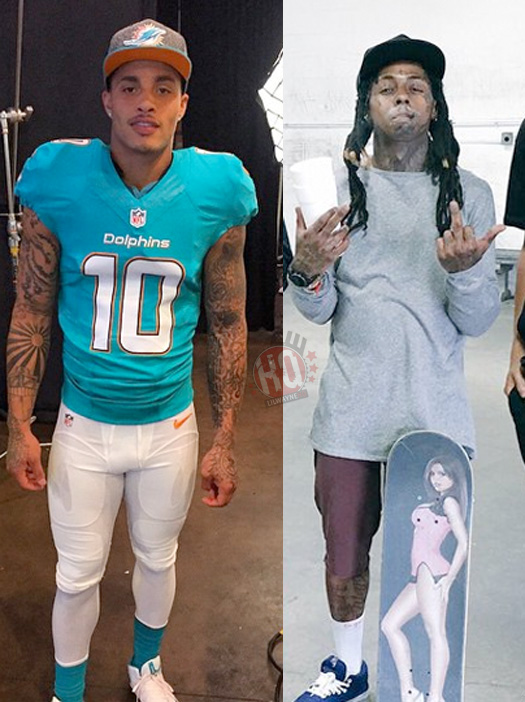 American Football wide receiver Kenny Stills recently sat down with Dolphins Live and answered questions that fans had submitted in.
One of the questions asked was what are some of the things that he does before an NFL game to which Kenny revealed he always listens to Lil Wayne's No Ceilings mixtape.
The Miami Dolphins player also mentioned that No Ceilings is his favorite mixtape of Weezy's! You can read exactly what Stills said after the jump below!
On his pregame rituals:
"I always listen to Lil Wayne, 'No Ceilings.' It reminds me of college, it reminds me of… I don't know, I love 'No Ceilings.' It's my favorite mixtape of Lil Wayne's."