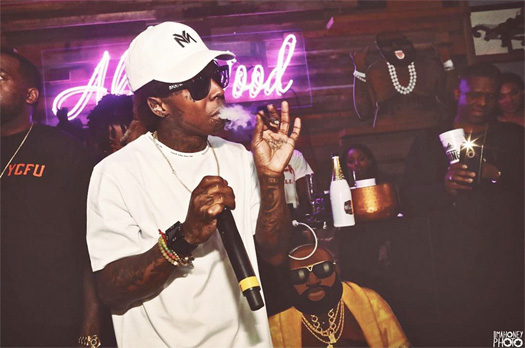 Lil Wayne hit up Hyde Sunset restaurant in Los Angeles, California on June 26th for an official BET Awards after-party.
During the party, Tunechi performed his "Rich As Fuck", "A Milli" and "John" hits live for the people in attendance.
You can check out a recap of Weezy's performance below! At the end of the clip, Tune also called out a dude for standing in front of him:
"Get this nigga from in front of me. I don't want no men in front of me man, only females, fuck wrong with you?"
Please enable Javascript to watch this video
Credit: Caroline McClarity, Danny Mahoney, Kristie Marie, Isani Griffith, and Sarah Scheper.