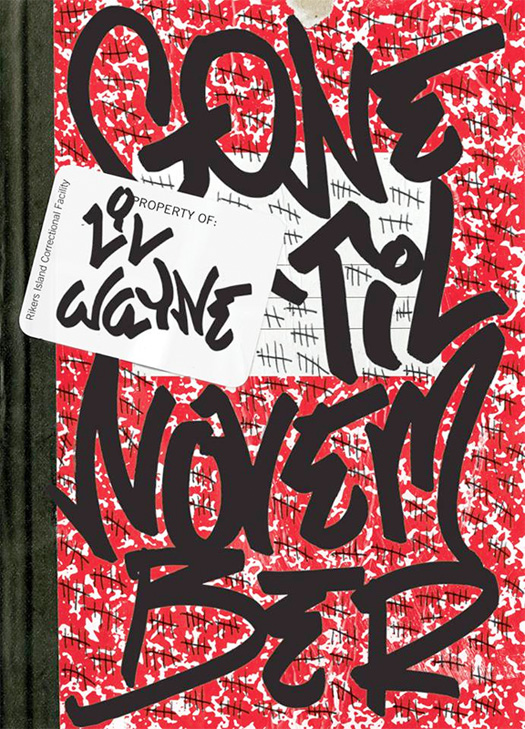 After finding out earlier this week that Lil Wayne's forthcoming "Gone 'Til November: A Journal Of Rikers Island" book would be published from Plume on October 11th this year, we can now get a look of what the front cover will look like.
The memoir will be 176 pages long and include journals that Weezy wrote while incarcerated at Rikers Island in 2010 for 8 months about what it was like in jail, the type of people he met while locked up, and plenty more.
Click here to pre-order Tunechi's "Gone 'Til November" book from the Penguin Group website for $23.00! Who is looking forward to reading it?