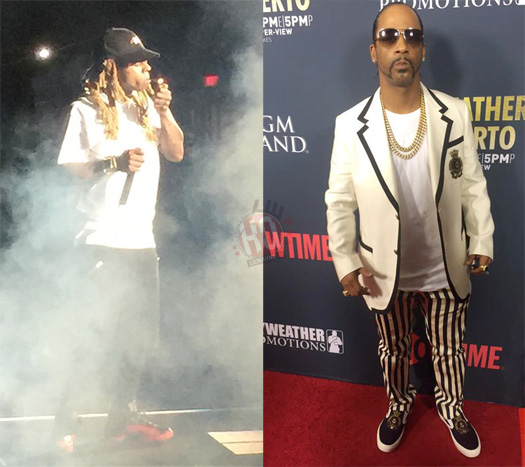 Katt Williams recently sat down with TMZ on their "Rock Rants" series for a one on one interview.
At the end of their conversation, the comedian/actor/music artist was asked how he feels about certain celebrities.
When Katt was asked about Lil Wayne he replied with a one word answer – "GOAT", which of course abbreviates to Greatest Of All Time.
Hit the jump to check out Williams' interview with TMZ' "Rock Rants". Head to the 7:55 mark to see him call Weezy the GOAT!