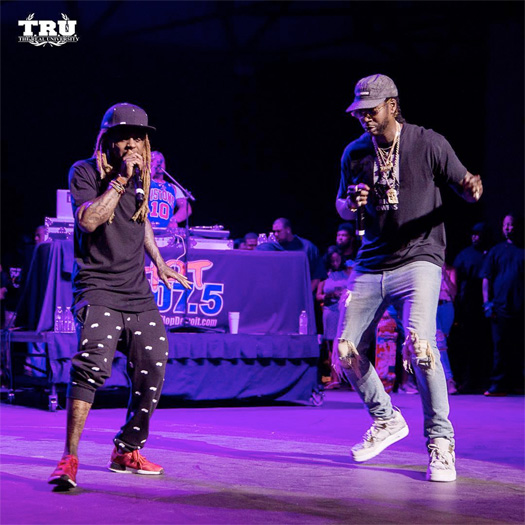 On June 11th, Lil Wayne and 2 Chainz headlined Hot 107.5's "Summer Jamz 19" music festival at Chene Park in Detroit, Michigan.
You can check out a recap of the ColleGrove duo's live performance at the concert in the 2 clips below.
Weezy can also be seen handing an enthusiastic kid in the front row his t-shirt!
Photo credit: Joe Moore.