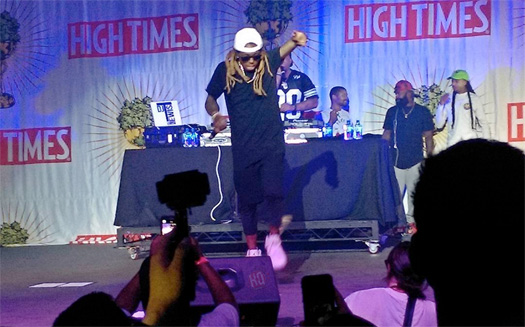 Yesterday, Lil Wayne headlined the very first HIGH TIMES Medical Cannabis Concentrates Cup at the NOS Center in San Bernardino, California.
According to a reader of LilWayneHQ.com who was in attendance, Brian DFA, the Young Money CEO only performed 5 songs live before getting annoyed and leaving the stage.
Brian says Tunechi told the crowd: "you guys are too mellow, I'm from the south we turn up there". He also mentioned that Tune was rocking a hat that had "Fuck Cash Money" on it.
You can watch a clip of Wayne getting annoyed during the show after the jump below. I'll post up some more footage of Weezy's set tomorrow!