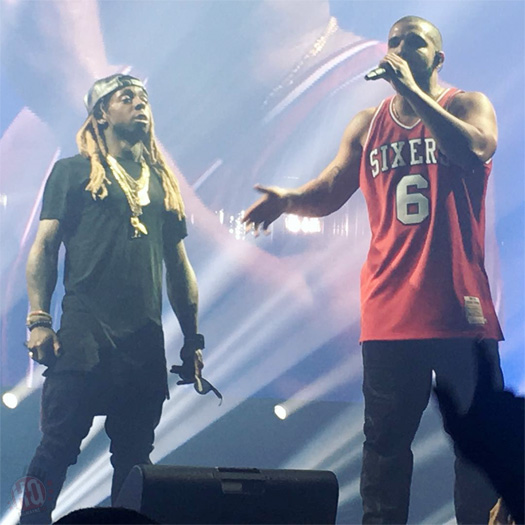 Last night, Drake brought out Lil Wayne during his set at the Wells Fargo Center in Philadelphia, Pennsylvania for a stop on his "Summer Sixteen" tour.
Weezy came out to perform his chorus on "HYFR (Hell Ya Fuckin' Right)" before then performing his "A Milli" and "Steady Mobbin'" songs live for the crowd.
You can check out some footage of Drizzy Drake bringing out his Young Money boss in Philly below. While talking to the crowd, Drizzy also called Wayne "The God" and revealed they will be announcing a part 2 of their "Drake vs. Lil Wayne" tour soon!
Photo credit: Rachel Rossi.