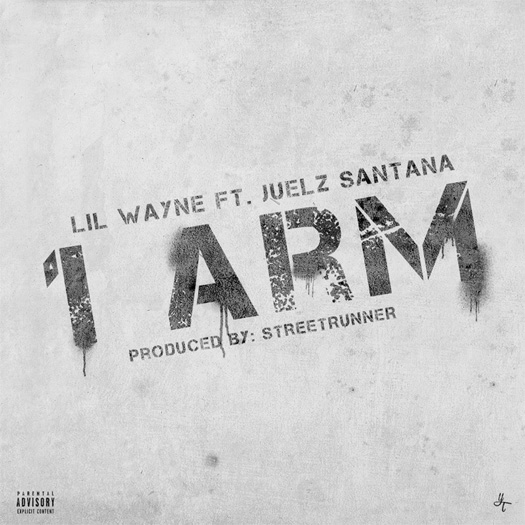 Just like with "That's Not Luv" in July, "Pray To The Lord" in June, "RappaPomPom" in May, "Do It Again" in April, "Let's Talk It Over" in March, "Trouble" in February and "Cry Out (Amen)" in January, STREETRUNNER has released another mastered version of one of the older Lil Wayne tracks he co-produced with Infamous.
The song that the producer has chosen to release today for #ThrowbackThursday is "1 Arm" featuring Juelz Santana and DannyBoyStylesXO (the rock vocals). It was created back in 2006 making it 10-years-old and now thanks to STREETRUNNER, we can listen to this great record in CDQ.
You can check out the mastered version of Tunechi and Santana's "1 Arm" after the jump below. There's also a very high chance that this track was recorded for the I Can't Feel My Face collaboration project!