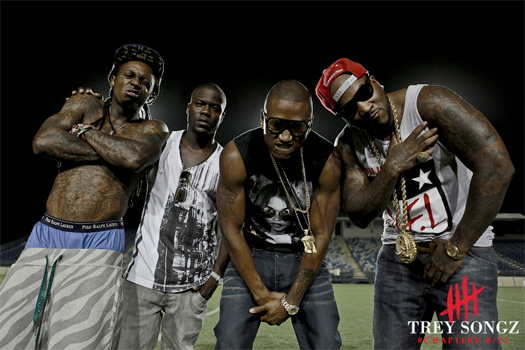 To get everyone ready for their cypher at the 11th annual BET Hip-Hop Awards, which will air on October 4th, Kevin Hart's alter ego Chocolate Droppa calls out Lil Wayne for stealing his car (joking of course).
"…stole my car. If we gon' get to it I guarantee I can point the finger on the artist that was fully responsible, because we found fingerprints. And I'm not pointing no fingers, but if I was, Weezy, you got a lot coming back to you… that's the only time I drove in New Orleans."
You can check it all out in the video after the jump below starting from the 1:15 mark! Who is looking forward to hearing Droppa and Weezy's one on one rap battle?
Thanks Keeze for the heads up!