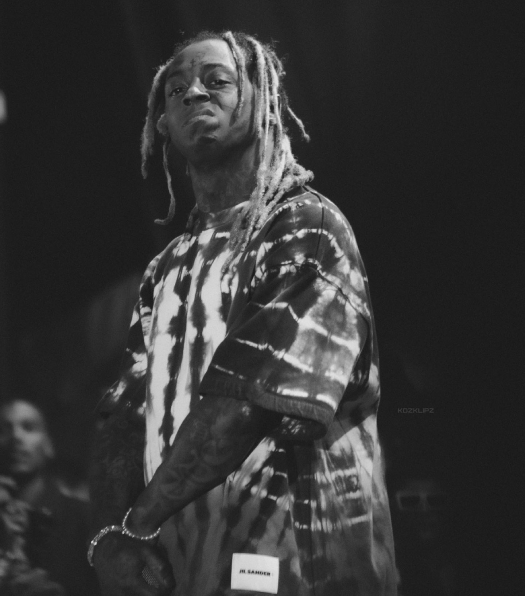 It's that time of the year again! This is an article made on LilWayneHQ at the end of every year to see which have been your favorite Lil Wayne solo songs and features that were released in 2022.
Wayniacs, please leave a comment below naming your top 10 favorite Weezy tracks and verses, but please remember that the record must have surfaced online this year.
2022 was mainly a year of features as the only solo Tunechi project we received was the re-release of Sorry 4 The Wait, which had four new songs on it. If you cannot remember every Tune track and feature from this year, click here to view them.
I have shared my personal top 10 list below. I wish all of you Wayniacs a Happy New Year! Let's hope we receive a new album from the G.O.A.T. in 2023!!
1. DJ Khaled – God Did (Feat Lil Wayne, JAY Z, Rick Ross, John Legend & Fridayy)
2. Lil Wayne – Bleu Snappin'
3. Machine Gun Kelly – Drug Dealer (Feat Lil Wayne)
4. Chris Brown – Possessive (Feat Lil Wayne & Yung Bleu)
5. DJ Premier – The Root Of All (Feat Lil Wayne & Slick Rick)
6. Conway The Machine – Tear Gas (Feat Lil Wayne & Rick Ross)
7. Yung Bleu – Soul Child (Feat Lil Wayne)
8. J.I.D – Just In Time (Feat Lil Wayne & Kenny Mason)
9. Jim Jones – We Set The Trends (Remix) (Feat Lil Wayne, Takeoff, DJ Khaled & Juelz Santana)
10. The Weeknd – I Heard You're Married (Feat Lil Wayne)
PREVIOUS: 2021 | 2020 | 2019 | 2018 | 2016 | 2015 | 2014 | 2013 | 2012
Photo credit: Koz Klipz.