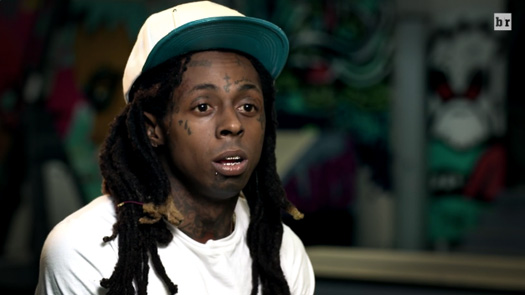 Lil Wayne set up his own sports agency earlier this year called Young Money Sports, so that he can help the athletes he signs off the field with their marketing and branding.
Colleen Dominguez from Bleacher Report sat down with Weezy a few months ago to ask him what made him decide to start up a sports agency, what he thinks he specifically brings to the athletes he signs, why he signed American football linebacker Reggie Northrup, and more.
In the interview, Reggie also revealed why he signed to Tunechi to become the first member of Tune's latest business venture. You can check out the conversation in a video after the jump below!
Lil Wayne:
"We all cut from the same cloth and it's just that simple. We all from the same type of place and we all like the same type of things. We all wish we were athletes, they all wish they were rappers. Honestly, it was something that almost felt like it was something I was supposed to do. I also understood that you can actually help these people, these athletes, you can help off them the field or off the court. Once I figured that out, that's what I wanted to do. First of all, I had to pay attention to what I was doing as an entrepreneur, as a businessman, and start to notice that you can do that for, not only my fellow artists or the people that's under my label or whatever, musicians, I can do that for an athlete as well. I can help you, for lack of a better term, shine off the field as well. A career is not promised, but once you sign with me, my job is to make sure that you're successful, so success is promised over here."

Reggie Northrup:
"I feel extremely confident. Even my dad, my dad an older cat but he know about Wayne and the success he had over his career. It don't take rocket science to see that he's a very smart guy and that he knows what he's doing."